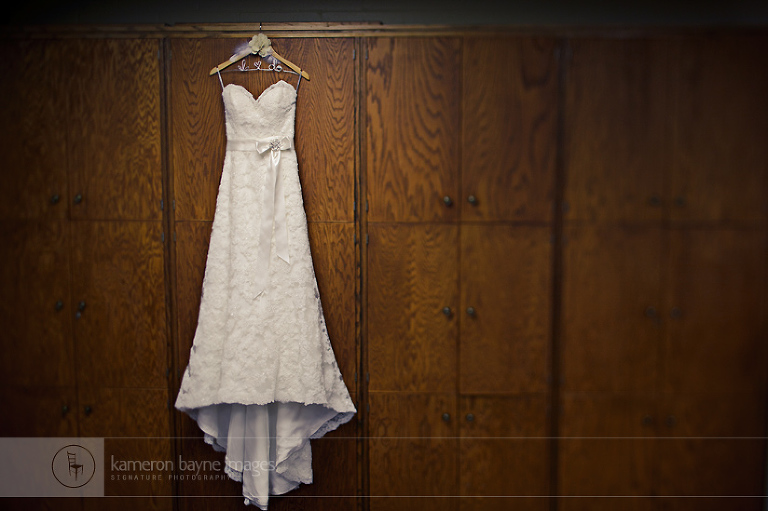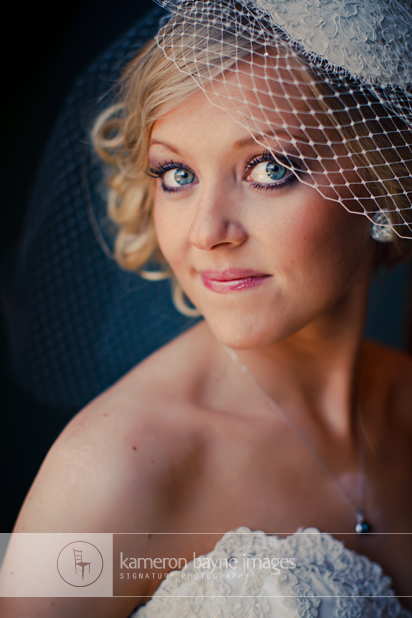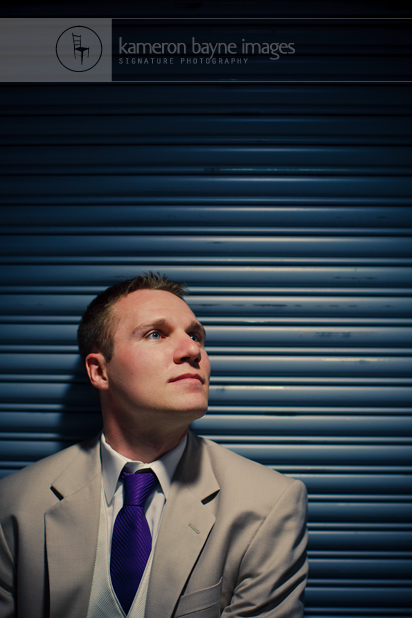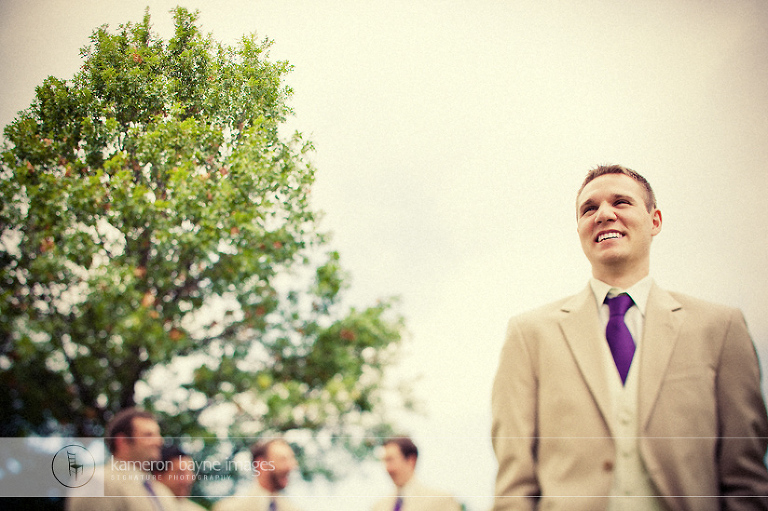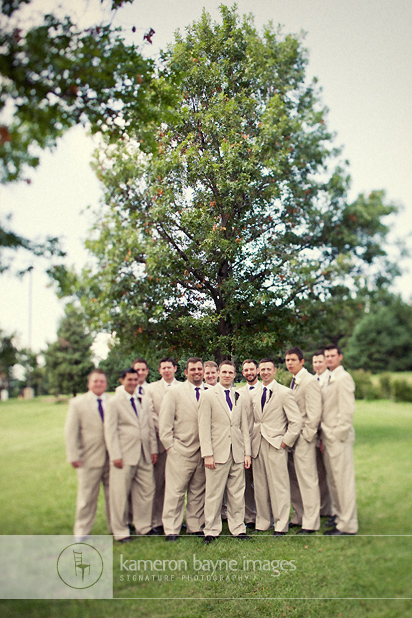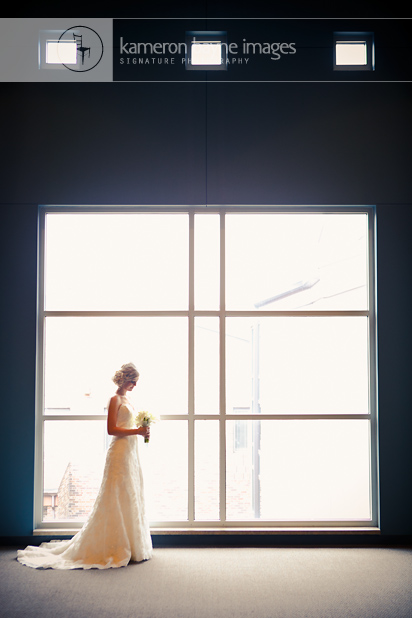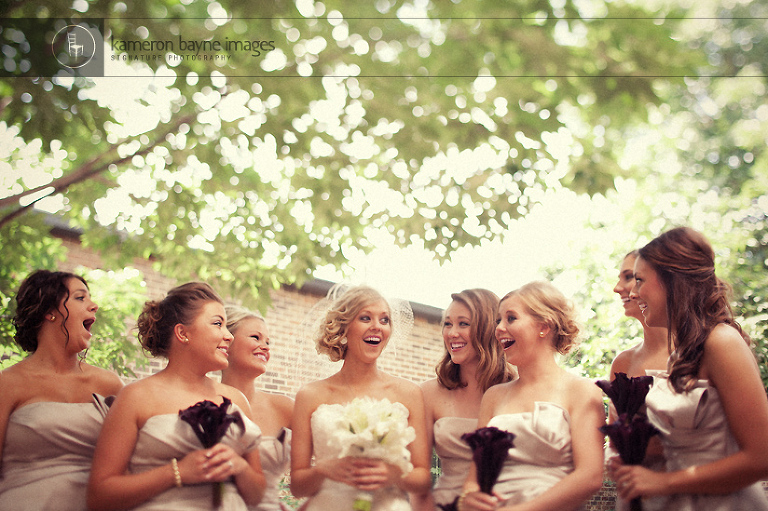 In the words of Andrew:
Katee and I met for the first time at the wedding of our mutual friends, even though we had known of each other long before that.  Katee's friend and sorority sister Jen dated my friend and fraternity brother Mike throughout most of college, and for most of the 2007-2008 school year they tried to set us up on a blind date.  Events like an emergency appendectomy intervened, and we never ended up getting together.
Flash forward to the aforementioned wedding.  Jen and Mike had craftily set us up to be a bridesmaid and groomsman pair.  Finally, after all their hard work to get us together, we were forced to interact in a social setting.  After a while we started getting more comfortable with each other, and it soon became clear that there was a lot of chemistry between us.  We started a long distance relationship (I was living in Minnesota at the time), but I soon convinced my boss that I was perfectly capable of working remotely so I could move back to Nebraska to be with Katee.
We dated for well over a year, and in October of 2010 we finally got engaged.  From then, we started wedding planning.  The vision for what the wedding should be solidified into what Katee called "'40s vintage."  Everything we did, from the dress she wore, to the reception venue we picked, to the flowers and other decorations, was planned with this in mind.  We designed, printed, and assembled all of our invitations ourselves to make sure they were unique and reflected the vision for the wedding.  Katee also put in tons of work making the vast majority of the decorations.  My favorite idea was the pears.  We got a pear for each guest and put a tag on each one that said "A Perfect Pair."
After a bachelor party rafting trip that nearly ended in disaster when my groomsmen and I were caught in a giant thunderstorm, the big day finally arrived.  I surprised Katee by sending flowers to the church as she was getting ready.  Finally, I showed up and spent a little bit of time with my groomsmen.  Kameron came in and took us to do our "First Glance" pictures.  I have never seen anyone look as beautiful as Katee did when I tapped her on the shoulder and she turned around.
The ceremony went off without a hitch, save for the fact that my ring was a little bit of a tight fit.  Katee ended up having to shove it on fairly aggressively, which gave all of our guests a laugh.  After the ceremony, we went to the Sunken Gardens and then to The Bar to take pictures with our wedding party.  We then went to the Country Club of Lincoln for our reception, and we were finally able to enjoy the fruits of the months of effort that we, our parents, and our bridesmaids and groomsmen had experienced to make the entire day come together.  It was a great experience and we never could have done it without their help.
We'd like to thank Kameron for capturing the essence of our wedding day.  When we chose Kameron after seeing his work, we knew we would not be disappointed with the quality, composition, depth of color, and storytelling that he establishes so well with his photos.  It was a great and exciting day, but as most married couples will tell you the day seemed to go by in a blur.  Thankfully, we have images that will enable us to recall the memories and emotions of the day for the rest of our lives.