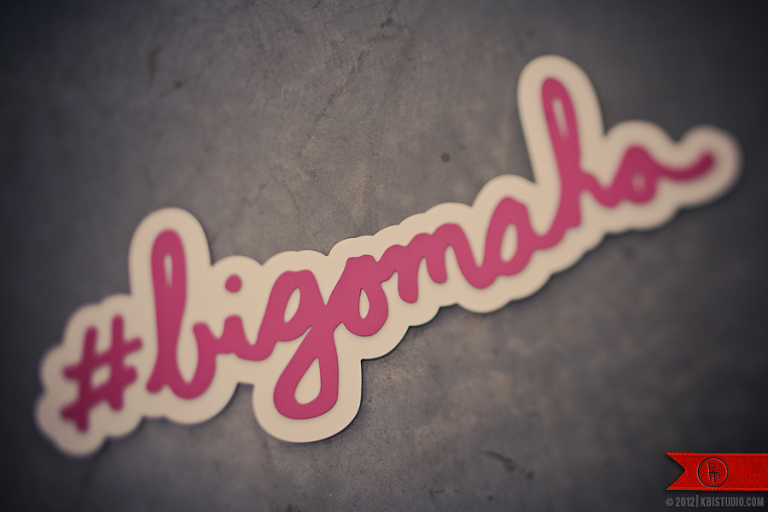 article orginally posted at @fotoseeds
WHAT'S BIG OMAHA?
For the past three years I've been allowed to join forces with Malone & Company to help with Big Omaha. If you're from Omaha, you've probably never heard of Big Omaha — that's part of what makes Omaha one of the best kept secrets. Omaha natives don't like to boost, they typically don't value power or image, but rather honesty, hard work, and building things that matter. It's the kind of thing you only hear about if you ask about it. But outside of Omaha, many of the nations leading entrepreneurs of the last four years can tell you more (including several people on FastCompany's top 100 most creative people in business for 2012). It's an innovative conference for tech startups and entrepreneurs. It excels are breaking down walls, building connections, and getting amazing people together who are developing new paradigms for rethinking business. I've often thought of it as the redemption of capitalism.
HIGHLIGHTS
Some highlights include Charles Best (founder of Donors Choose), he was a school teacher in the Bronx who didn't take loosing more and more funding laying down. He built a website so the dream projects of teachers could be directly connected to those who make donations with follow up stories of the direct benefit the students gained. It brought tears to my eyes several times listening to story after story of how a simple man with a dream was solving a huge systematic problem within our collapsing education system. In less than an hour of his talk, the folks at What Cheer took the open API and launched their I live in Omaha site connecting all the Donors Choose projects in Omaha.
Other highlights were Kevin Hale of WuFoo who likened new product users to dating and existing users living in a marriage. He pulled out research of John Gottman who can predict weather a couple will last or not (whom I've been a fan for many years dating back to my conflict mediator days — his work is the basis for my article, Simple Steps to Fighting Fair) to show how solving conflict within marriages helps your existing client base. Brilliant, right? I also became a fan of Jim McKelvey from Square, Philip Rosedale of Coffee & Power, the founder of Second Life, and Yael Cohen of F Cancer. Take the time to keep tabs on these people because they are changing our world.
SEE OUR WORK
It's all put together by the folks at Silicon Prairie News, who kindly wrote a little feature showing what it really takes to document all the excitement of the days events. Big Omaha is was an amazing portrait of what a small number of people can do together. I can't wait to do it all over again next year!