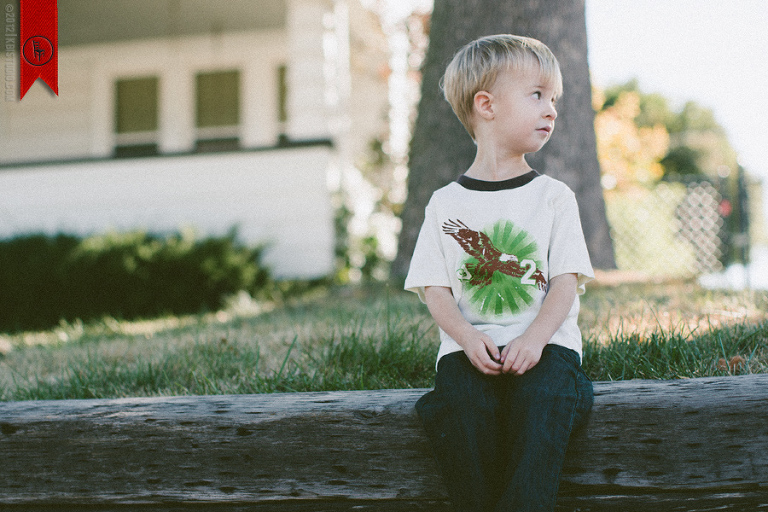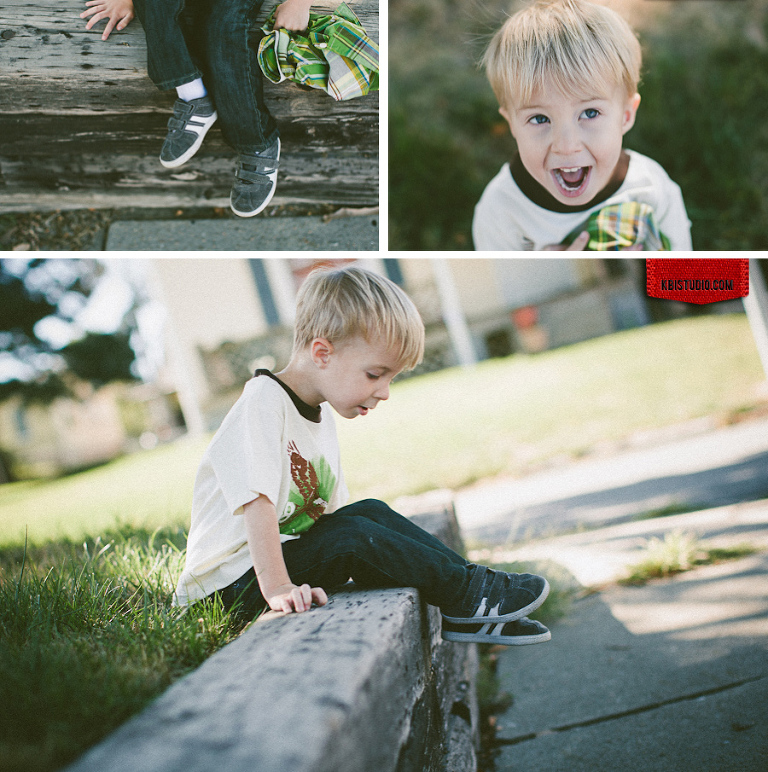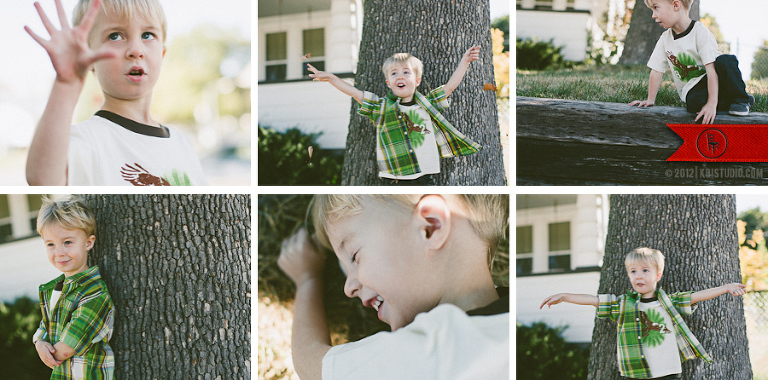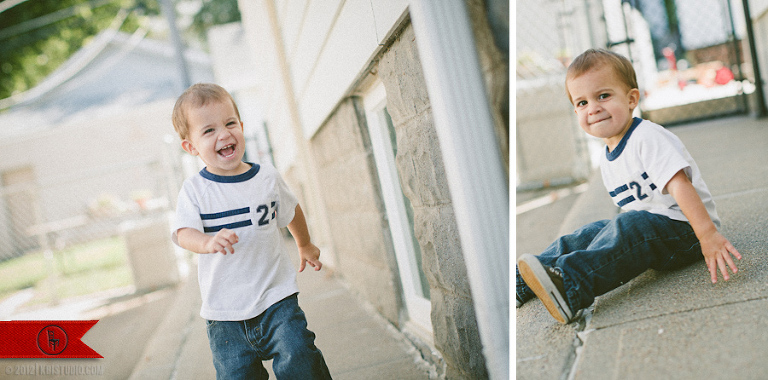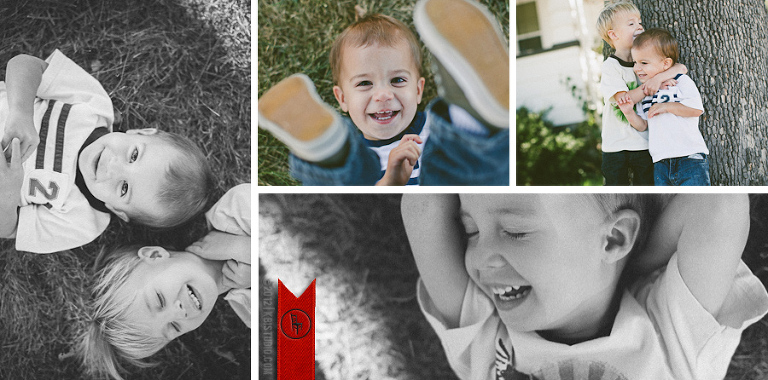 They grow up so fast! Our oldest has out grown almost all his clothes. Time for some new threads — what better reason to pull out the camera and celebrate.
Usually he'd only be interested in the camera for a minute or two but this time, he really got into it. In fact, he didn't want to stop. I started to pack up and he held up all five fingers and said, "Let's not be done yet. How about 10 more pictures?" 10 or 200 later, we were having so much fun Miles ran out to join us.
Both boys played peek-a-boo behind the tree and rolled around on the ground, laughing and tickling each other. There was even a tender moment of a hug before it turned into a headlock. This. Is. Life.